What is the Thread that Connects Human Behavior to a Range of Pathologies.  Joining Larry on this episode is Authors Abigail Esman and Tom Clavin along with a commentary by Peter Blauner.
Abigail Esman is the author  of Rage: Narcissism, Patriarchy and the Culture of Terrorism.  Abigail kicks off the episode with a short passage from her book and then explains why she needed to pen this work. She has a lively conversation about how personal experiences & the experience of the events of 9/11 inspired her to write about pathological narcissism and its roots in shame-honor cultures—both familial and sociopolitical—through portraits of terrorists and batterers.
Guest and friend of the program Tom Clavin, New York Times Bestselling author, returns to the podcast to discuss his new book Tombstone: The Earp Brothers, Doc Holliday and the Vendetta Ride from Hell.  Always a fun guest, Larry talks about his love for the old west stemming from the movies of his childhood.  This passion for the old west and storytelling drove him to turn his book Dodge City, Wyatt Earp, Bat Masterson, and the Wickedest Town in the American West into the first in a Trilogy which also includes Wild Bill: The True Story of the American Frontiers First Gunfighter.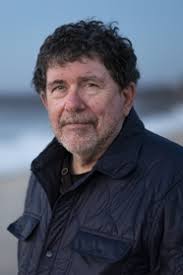 Peter Blauner, author, journalist and friend to the podcast joins with commentary on the year we lost writing giants Journalist Pete Hamill, his brother and writer in his own right John Hamill and Pulitzer Prize winning Journalist Jim Dwyer.  Peter reflects on how 2020 took these important journalists how they shaped and influenced him and the profound effect of their loss is because their brand of writing will never be seen again.
Podcast: Play in new window | Download
Subscribe Google Podcasts | Spotify | Email | More